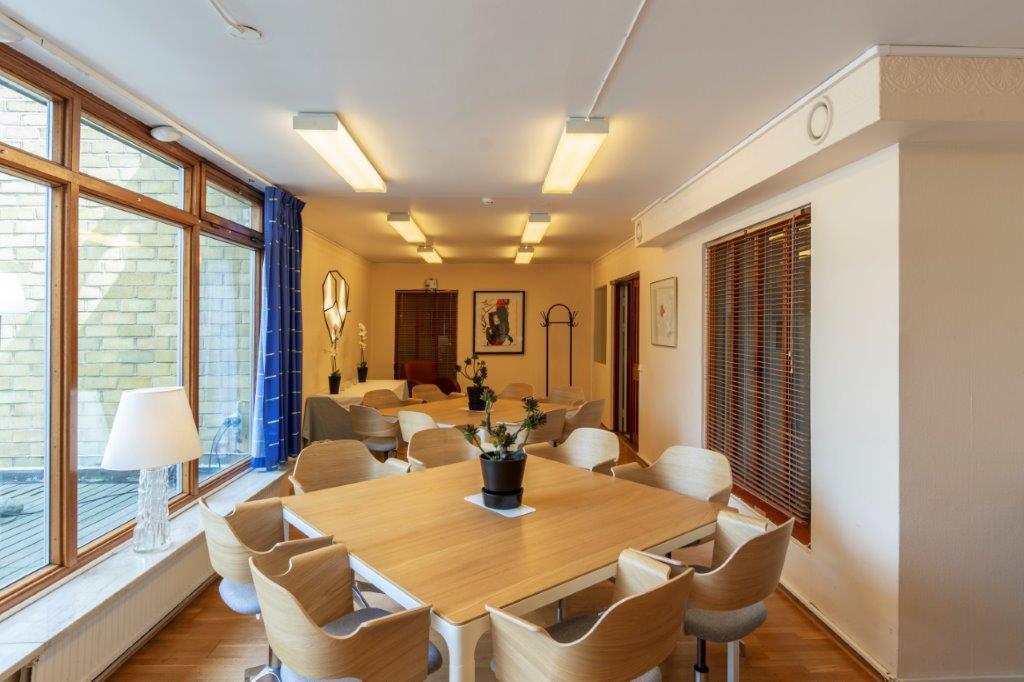 We have an airy conference room with room for 16 people. The room is located on the hotel's courtyard where the coffee can be enjoyed on sunny days.
If you book at least 3 hotel rooms, you will have access to the conference room free of charge.
Valid at the same booking time.